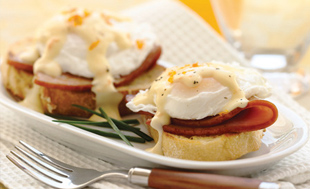 Breakfast
Refresh, relax and greet the day with a wonderful breakfast at Redstone.
Before work, after a round of golf, or as a luxuriously late mid-morning brunch, you will find the perfect dish. Suggestions include our famous Redstone Rancheros, Strawberry Stuffed French Twist, or classic Eggs Benedict.
menu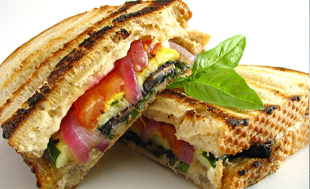 Lunch
There is no better place in all of the Village, or perhaps the entire Verde Valley, to meet friends or business acquaintances for lunch.
With a choice of indoor dining with wonderful views of the course, or al fresco in the open air, the Redstone offers the prefect blend of casual and elegant. And our menu…may we suggest our trademark Redstone Cobb Salad, a succulent Philly Sandwich, or our "Old School" Hot Dog, with a bun prepared fresh in our own kitchen!
menu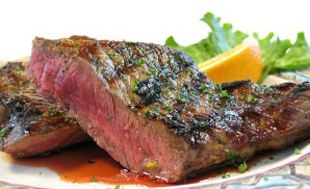 Dinner
Whether it is an intimate special occasion, or a classy yet casual rendezvous with your best friends, Redstone Grill and Patio is the perfect choice for evening dining.
Enjoy our outdoor dining on a soft warm spring evening, or retire to our luxurious bistro-style Grill. You will find menu items that are bold, fresh and inspired, such as; Crab Enchilidas, hearty Cioppino, Braised Colorado Lamb, and Chicken Scallopini.
menu