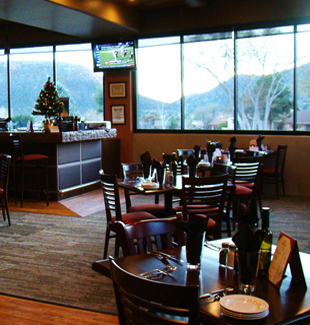 Redstone Creates Memories
We care about every single person's meal. They say you put your signature on every plate, that really is true. We focus on how the plate looks, how it smells, how it tastes, its texture, everything. We want everyone who comes here to be happy. And for the food to be memorable, because that really is what it is all about, memories. At Redstone, we care. And it shows in our beautifully appointed al fresco dining patio, and our luxurious intimate bistro-style grill. You'll sense it in the attitude of our professional staff, and of course, you will taste it in every bite.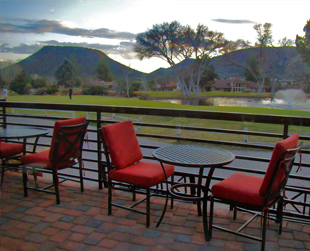 Redstone Patio
What could be more inviting than the gorgeous outdoor dining area at Redstone? Enjoy the gorgeous Village weather, drink in the blue skies, it is one piece of the good life that makes living in Northern Arizona special. For breakfast after a round of golf, or mouthwatering appetizers and drinks with friends, the Patio is sure to become a local classic.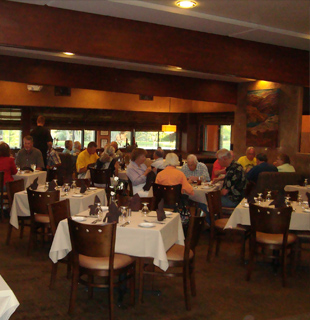 The Grill
For dining, with a touch of glamour, a little old world sophistication, and a dash of local charm, the Redstone Grill is unparalleled. Enjoy Wild Scottish Salmon, served with Black-Bean Corn Succotash and Chile Oil, or Tagliatelle Pasta, made fresh by hand in our own kitchen, served with Spicy Fennel Sausage, Broccoli, Sweet Garlic and Roasted Tomatoes. Of course we offer steak, expertly trimmed and grilled, and other mouth watering favorites. The Chefs describe their magic as "edible passion," we are sure you will agree.
Redstone Patio
Come See Us:
690 Bell Rock Blvd.
Sedona AZ 86351
Hours of Operation:
7:30am - 8pm

Call Us:
928.284.1010
Email Us:
info@redstonedining.com